Coming Onboard Means Joining the Family
Our President said it best, "Sprague should be a place where everyone's dreams fit inside."  We owe our longevity to the dedicated and talented people who join us in believing that the world deserves to eat safer foods, and to live and work in healthier environments.  As we approach a century of service, it also marks four generations of ownership under the Treleven family.
Working for Sprague means passionately delivering uncompromising service.  We focus on our commitment to our clients and ourselves – consistency, accountability, respect, teamwork among co-workers, and the community – and the environment responsibility in our approach to pest prevention.
View Our History
Our Core Principals
At Sprague, our core principals serve as the compass that guides our every action, ensuring that we deliver exceptional pest management services while upholding our commitment to each other.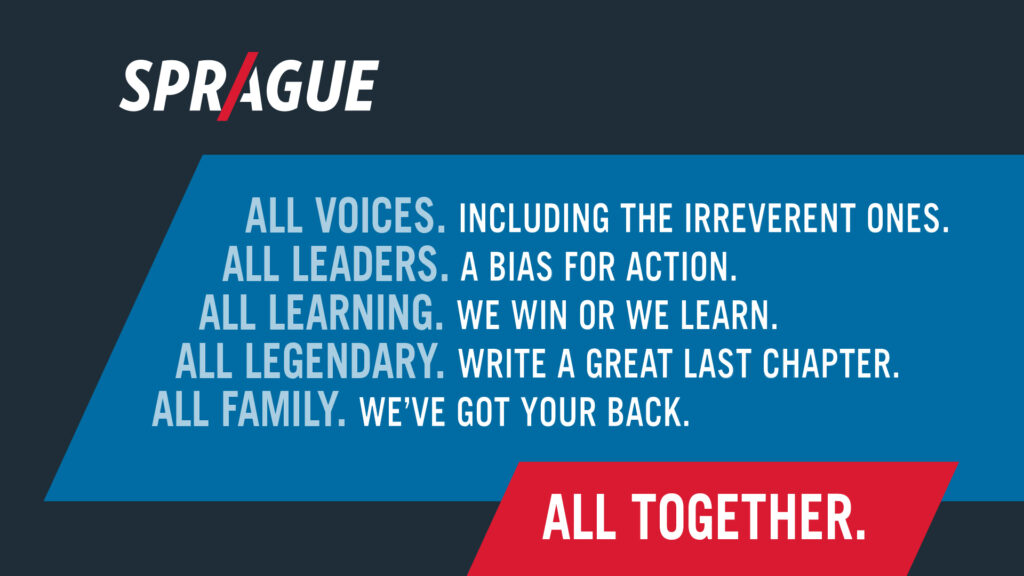 Meet Our Leaders
Our leaders are passionate, experienced visionaries who steer our team towards innovative solutions, propelling our company to the forefront of the pest control industry.
Our Leadership Team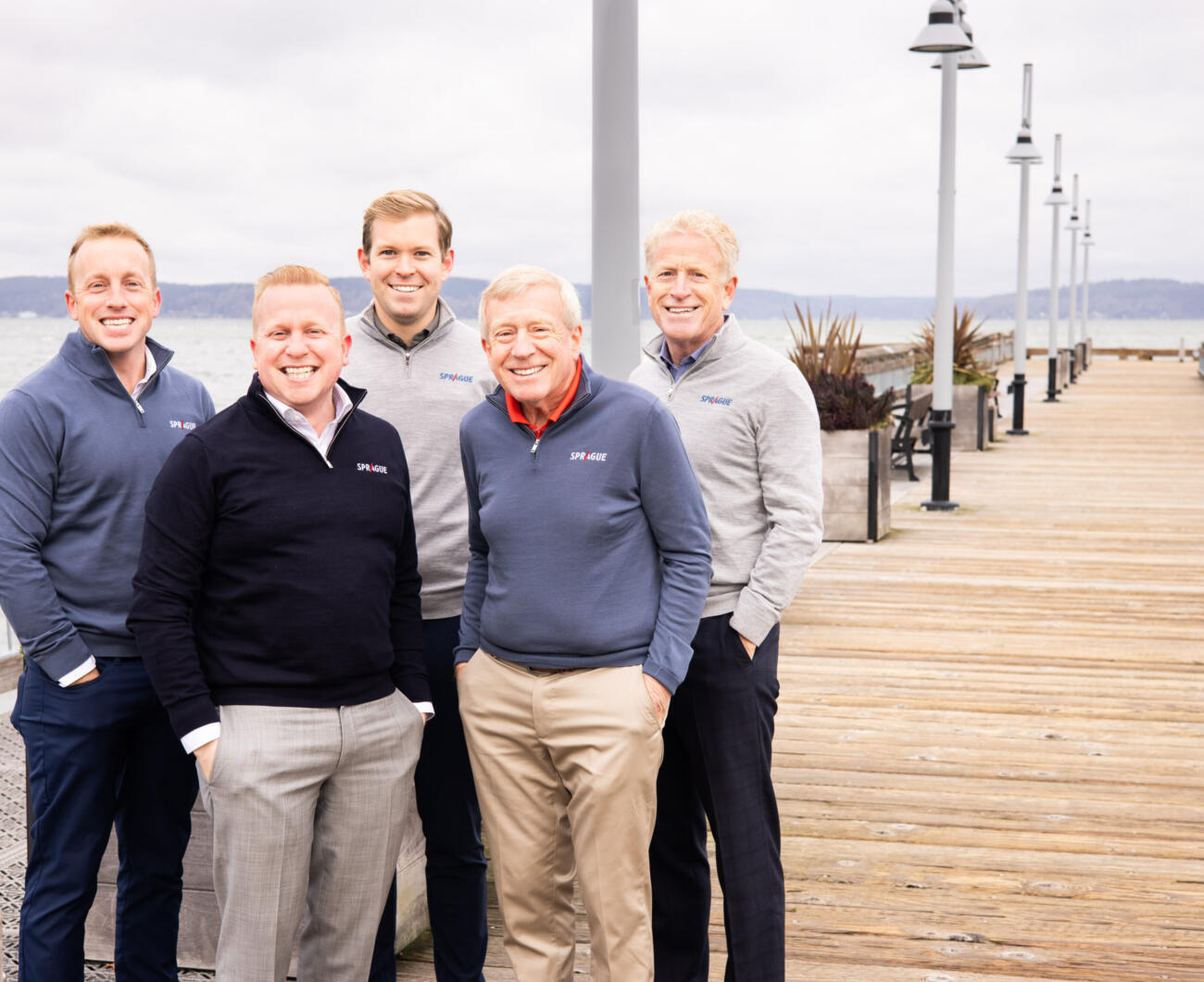 The Legend of "BUGMAN"
Sprague's bug pun license plates hold a rich history within our company and are reflective of our vibrant culture.  It all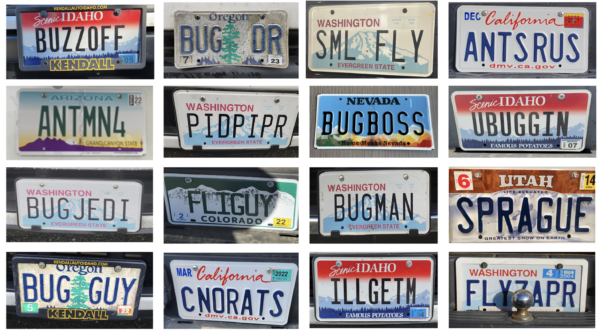 began decades ago, when brothers Larry and Alfred H. Treleven III gifted their father, A.H. Treleven Jr., the "BUGMAN" plate for the company's first service vehicle – a 1948 Plymouth Super Deluxe. Recognizing the importance of standing out, showcasing our pride, and enjoying the work that we do, Sprague continued the tradition with each new vehicle added to our fleet. These plates quickly became a symbol of our dedication, professionalism, and commitment to excellence.
Today, the Sprague license plate evokes a sense of pride among our team members and sparks conversations with customers.  We are proud to continue to tradition today, connecting us to our roots while propelling us forward with a shared vision of having fun while providing exceptional pest management services.
The Sprague Super Meeting
The Super Meeting is an eagerly anticipated annual event that brings together our top performers and team members at every level in the company for an unforgettable two-day gathering.  This get-together serves as a platform to reflect on the achievements and contributions of the previous year, while fueling discussions on how we can further enhance our operations and surpass expectations in the world of pest control.
The Super Meeting is not only a space for learning and growth, but also a time to recognize and celebrate the outstanding efforts and dedication of our team.  Every year this event sets the stage for another year of success as we continue to redefine excellence in our industry.
Take a peak at last year's event: