Sprague Scholarship Program
Sprague is proud to offer an annual scholarship pool for $10,000. Open to Sprague employees and their dependents!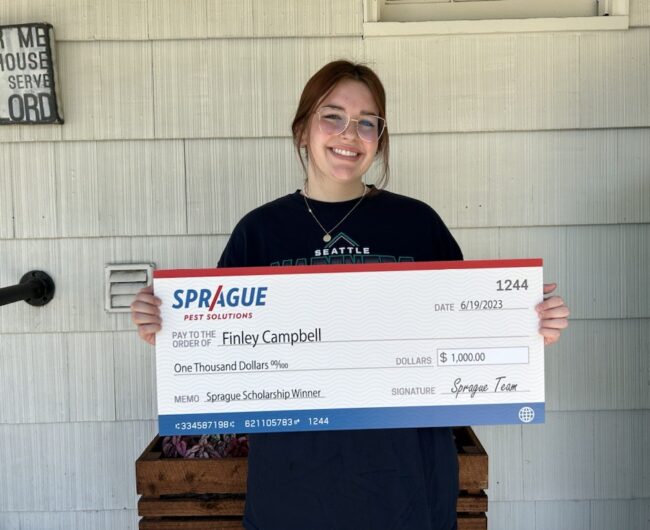 We extend our gratitude to the applicants for their participation and interest in the Sprague Scholarship. Their dedication and passion for education is truly inspiring. Congratulations to the winners, who have demonstrated exceptional merit and commitment! We wish them every success in their academic endeavors.
SCHOLARSHIP DETAILS
Incomplete/non-submitted applications will not be processed. Applicants will be notified of their status in August 2023. Not all applicants will receive scholarships. Applicants may re-submit their interest annually.  All money unused from the scholarship pool will rollover to the following year.

All applicants will be notified by email in June. If selected as a potential recipient, you will be required to submit additional information. Recipients failing to provide additional information will be ineligible.

Not all applicants to the program will be selected as recipients.

Payment is made in one installment in early August 2023.
Checks are mailed from Sprague directly to the school of choice

Recipients must submit a completed scholarship acceptance form to Sprague by the indicated deadline
Recipients must provide detailed information regarding financial instructions for Sprague to disburse fund to school of choice
Recipients must notify Sprague of any changes in address, school enrollment, or other relevant information
Recipients will be asked to participate in surveys while they receive the awards and for up to two years beyond their enrollment. Recipients have no other obligation to Sprague.

2023:

Ally Rogoway of Puyallup, WA: attending University of Washington
Chris Morris of Sacramento, CA: attending Ashworth College
Finley Campbell of Ellensburg, WA: attending Central Washington University
Jennifer Bowerman of Tacoma, WA: attending Tacoma Community College

 2022:

Derek Strahan of Tacoma, WA; attending Western Washington University
Nicholas Monterroza of Los Angeles; attending California State University of Northridge
Cole Peloquin of Tacoma, WA

 2021:

Ryli Frost of Kuna, ID; attending the College of Western Idaho.
Maddie Wallace of Zilah, WA; attending Yakima Valley Community College