Sprague Scholarship Program
Sprague is proud to offer an annual scholarship pool for $10,000. Open to Sprague employees and their dependents!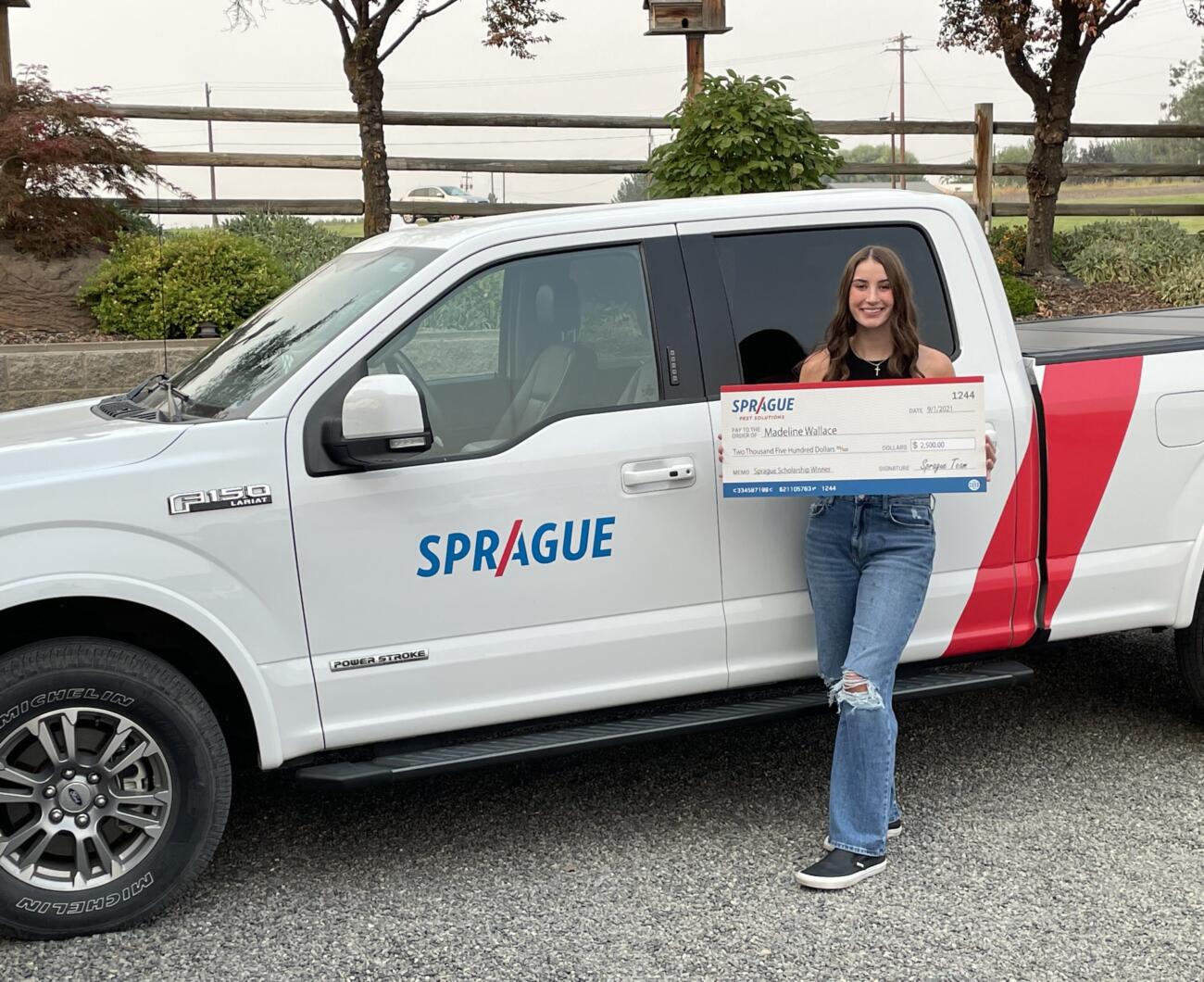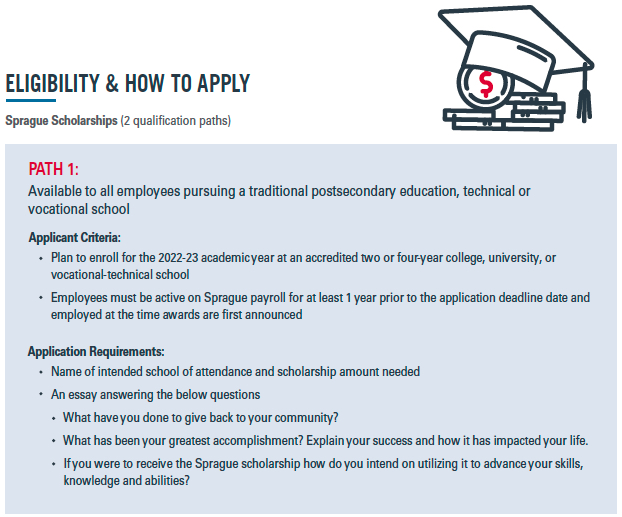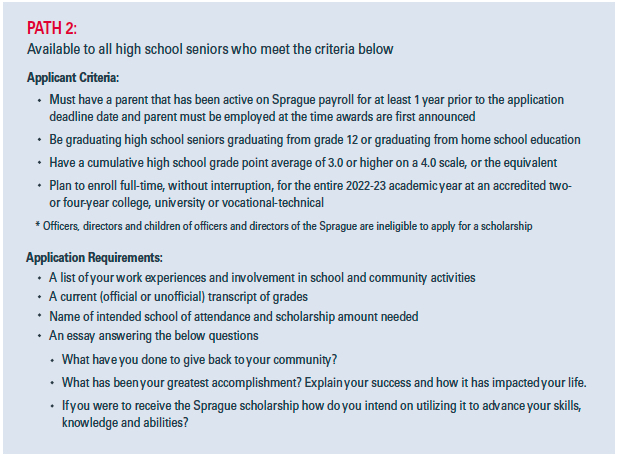 All applications should be submitted in full no later than May 31st, 2022.  You will receive a confirmation email upon submitting your application (if you do not receive a confirmation email within 48 hours of submission please contact 253-285-9392).
Carefully review your application before submission. We recommend that you print a hard copy of your application to retain for your records.
Apply Now!
SCHOLARSHIP DETAILS
Incomplete/non-submitted applications will not be processed.  Applicants will be notified of their status in August 2022. Not all applicants will receive scholarships.  Applicants may re-submit their interest annually.  All money unused from the scholarhip pool will rollover to the following year.

All applicants will be notified by email in June. If selected as a potential recipient, you will be required to submit additional information.  Recipients failing to provide additional information will be ineligible.

Not all applicants to the program will be selected as recipients.

Payment is made in one installment in early August 2022.
Checks are mailed from Sprague directly to the school of choice

Recipients must submit a completed scholarship acceptance form to Sprague by the indicated deadline
Recipients must provide detailed information regarding financial instructions for Sprague to disburse fund to school of choice
Recipients must notify Sprague of any changes in address, school enrollment, or other relevant information
Recipients will be asked to participate in surveys while they receive the awards and for up to two years beyond their enrollment. Recipients have no other obligation to Sprague.

2021:

Ryli Frost of Kuna, ID; attending the College of Western Idaho.
Maddie Wallace of Zilah, WA; attending Yakima Valley Community College.