Audited Facility Services
2023 AIB Audit Standards Update
As of January 1, 2023, AIB International Consolidated Standards for Inspections has updated their industry best practices, new regulations, and food safety requirements. Learn more about changes to your service. Read more
A successful audit is in the details
Sprague Pest Solutions leverages pest trend data, the latest monitoring technology and in person inspections to prepare your facility and staff to successfully complete a second- or third-party audit or inspection.
A strong internal audit program will identify and correct pest management and food safety issues before they become a problem. Sprague's proven audit preparation and documentation protocols are accurate, detailed and comprehensive, and meet all leading audit firms' standards.
Working with Sprague's experienced team will keep your employees safe, and your facility compliant and safely producing products your customers and consumers need.
Sprague Logbook: Access When You Need It, The Way You Want It
Clients in the food processing, distribution and service industries need fast and reliable access to critical data and documentation for third- party audits and inspections. Our digital logbook is your portal to the information you need to strategically manage you pest management programs.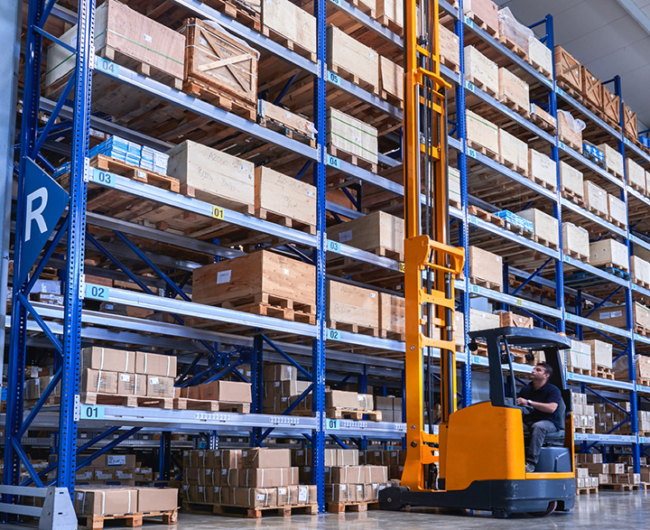 Online Logbook
The Logbook provides a screenshot of the performance of your program over the previous 12 months.
QA and facility management have instant access to a variety of reports, program descriptions, approved material lists and materials use logs, licensing and training records and maps.
The keystone of the logbook is the reporting function. This feature provides an entree to a comprehensive suite of real-time reports including conditions report, device trending, pest trending and service trends reports. The data contained in these customized reports is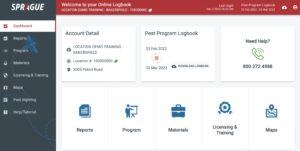 necessary to properly assess the performance of a pest management program, identify and track corrective actions, and recommend program adjustments.
The Sprague logbook makes it easier and more efficient for commercial clients, especially those in the highly regulated and heavily documented food processing industry, to maintain and access records pertaining to their pest management service programs.
Access The Online Logbook
Sprague QA Auditors
Audit compliance is a year-round effort, and pests don't take any days off.  At Sprague, we have a team on in-house quality assurance auditors that ensure your pest control program is delivering complete pest prevention and protection.
Learn More