Knowledge is Valuable
A staff that is trained and educated to recognize the signs of a possible pest infestation can be one of the strongest allies in pest prevention. Employees are a valuable extra set of eyes to spot potential pest issues and are a critical link in the pest management chain.
Knowing how to identify the signs of a possible bed bug infestation in a hotel room or rodent activity in a food storage warehouse are only part of the process. Understanding the importance of good sanitation, cleaning and maintenance protocols, and how cultural practices and structural design contribute to pest pressure is knowledge the pest management experts at Sprague are glad to share.
Training Opportunities
Sprague offers an array of in-person and virtual training and education options for commercial clients. From pest identification and exclusion strategies to practice audits, the technical team at Sprague is ready to help design and deliver practical, easy to manage training and education programs for your company.
Sprague's Commitment to Training
When it comes to walking the walk on continuing education and training for team members, Sprague stands tall. For decades, Sprague has invested heavily in ongoing training for its service technicians and technical team to improve outcomes for our clients. Currently Sprague has five Board Certified Entomologists, 29 Associate Certified Entomologists and a Ph. D on staff developing pest prevention and elimination programs that are based on science. Over 10% of Sprague employees have an advanced entomology degree. Put the power of Sprague's deep bench of technical knowledge and field experience to work for your company.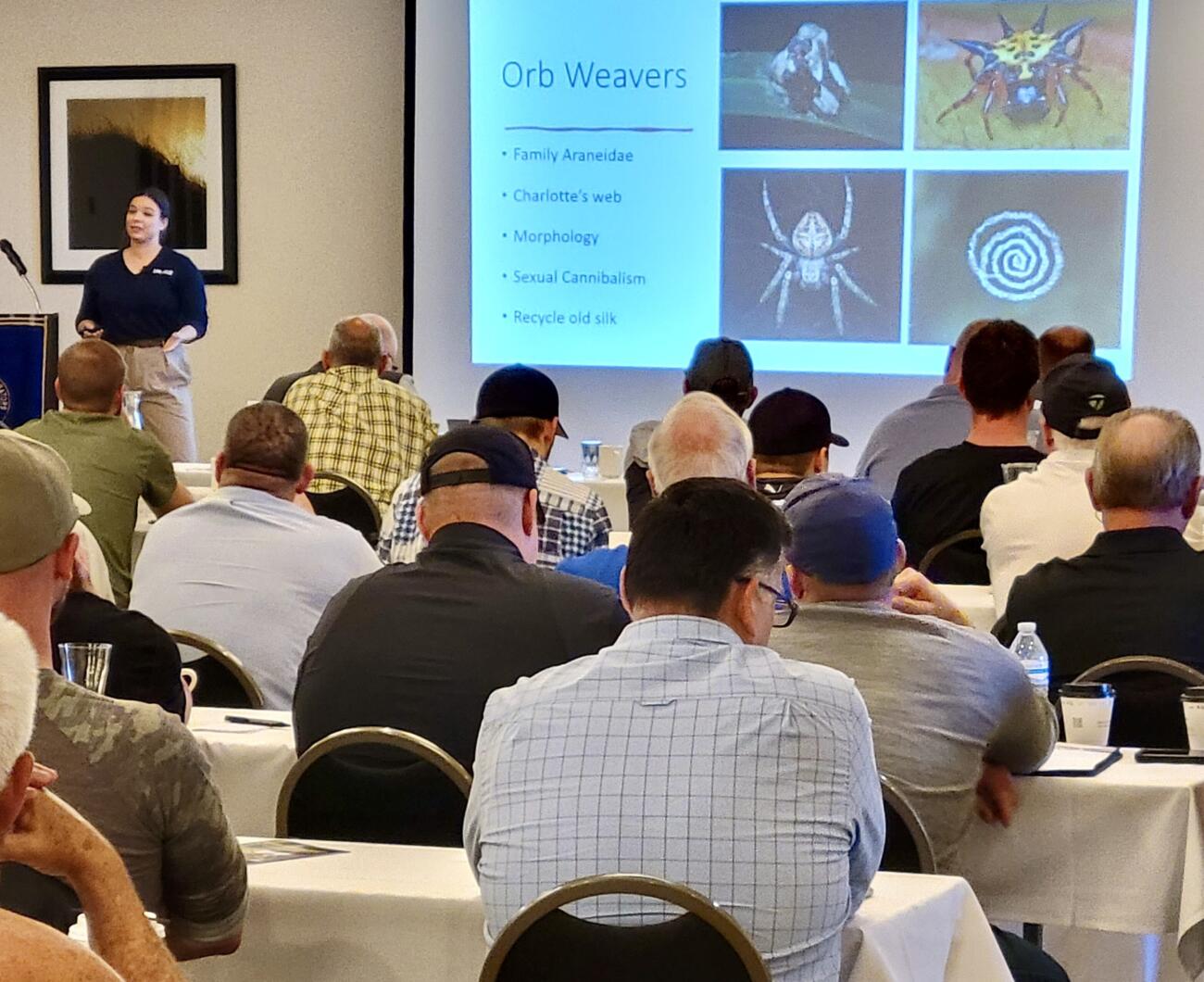 Ashley Roden presenting to a group of children at a local school

Eugene, OR Route Manager, Kacie Hargett, presenting on Spiders