Risk Assessments & Consulting
2023 AIB Audit Standards Update
As of January 1, 2023, AIB International Consolidated Standards for Inspections has updated their industry best practices, new regulations, and food safety requirements. Learn more about changes to your service. Read more
Risk is not static; it is variable
QA and facility managers must consider this when partnering with their pest management service provider to design and implement effective pest management programs.
Risk assessments are one of the best tools QA and facility managers in food processing, storage, distribution and transportation have in their pest management and food safety toolbox. A risk assessment is more than a program review; it is a comprehensive exercise designed to identify potential risks and deploy strategies to mitigate them.
The pest management and food safety experts at Sprague can provide risk assessment, training and consulting services that look at your facility holistically to determine the best path forward to protect your products, employees and customers from the threats pests present.
Our risk assessment and consulting services may encompass:
Risk Assessment Inspection and Analysis
Fumigation Alternatives
Pest Prevention Strategies
Organic Pest Management
Cockroaches
Fabric Pests
Pesticide Safety
Rodent Pests
Sanitation
Stored Product Pests
Urban Pest Birds
Wood Destroying Organisms
Training Programs for You Staff
Integrated Pest Management (specific to your business), Introduction to Entomology (great for kids and adults!), Insect Identification, General Pest Control, Pest Biology, Aeration of Fumigated Railcars, Comparison of Third Party Inspection Standards, and Inspecting Incoming Goods.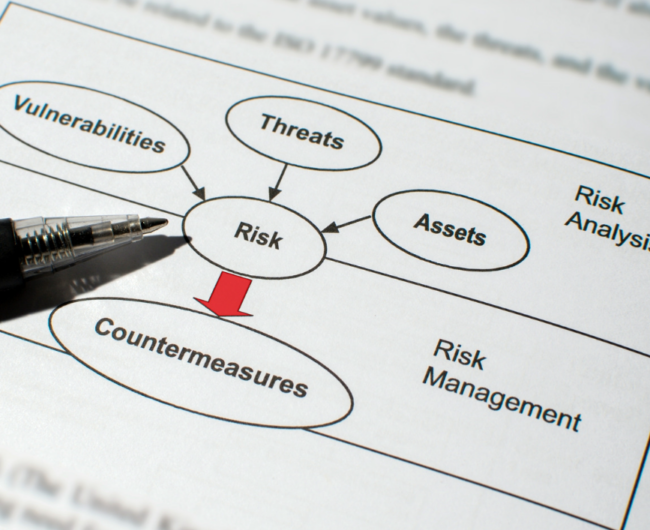 Have Questions?
Our risk assessment, consulting and training services will be tailored just for you and coordinated directly with your local service center and our Sprague Technical Department. Please contact info@spraguepest.com for more information.
For upcoming speaking events and technical conference details, please contact info@spraguepest.com.