Dislodging Unwanted Neighbors - Rodents
Rodent management in and around urban construction sites is a challenging process. As buildings are demolished or soil is graded ahead of new construction, well-entrenched rodent colonies can be displaced, and adjacent commercial properties and neighborhood threatened by foraging rodents. This is where rodent abatement comes in.
What is Rodent Abatement?
Rodent abatement is designed to mitigate the rodent threat before grading or demolition starts. Many city building codes require developers, construction managers or general contractors to enlist the services of a licensed pest management professional to complete a rodent abatement program.
Sprague Pest Solution's rodent management experts are well-versed not only in innovative rodent abatement and control strategies, but with the building codes and regulations in cities across the Western U.S. We will be your partner in success from start to finish.
When you need a rodent abatement program for your next demolition or new construction project, turn to the rodent experts at Sprague.
Why is rodent abatement important?
By implementing rodent abatement measures, businesses can prevent damage and maintain a clean and attractive environment, which can lead to increased customer satisfaction and loyalty. Additionally, rodent abatement can help businesses comply with health and safety regulations and avoid costly fines. Overall, rodent abatement is important for protecting both human health and the environment.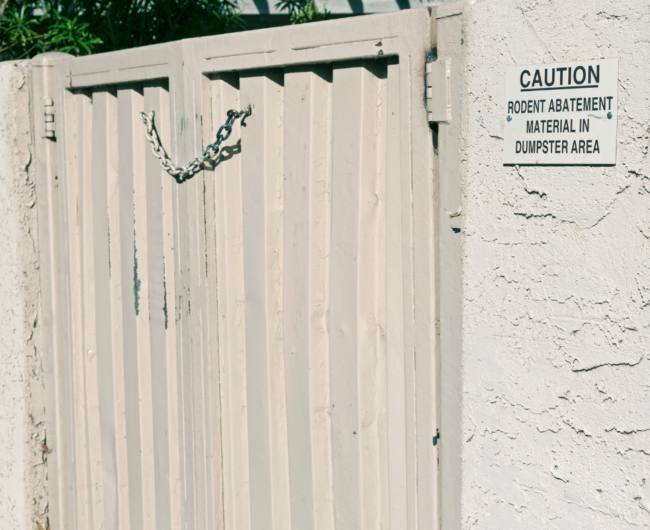 Rodent

Rodent camera activity