Pests in stored food? Eliminate these unwanted threats
Often known as pantry pests, moths can infest grain, dried herbs, and natural fiber clothing. Know your options for getting rid of stored food pests in grocery stores, mills, processing plants, or bulk storage facilities. Moths and beetles can wreak havoc on your food inventory by damaging products, costing you money and customers.
Thorough inspections of incoming shipments and good storage practices are keys to preventing stored product pest infestations.
Small in size, beetles can go undetected until they chew through packaging or lay eggs in raw materials, damaging stored inventory.
Moths fly in the face of food auditors and leave webbing and feces in the foods they infest.
Shutting down production to clean infested equipment in mills, processing plants, and bulk storage facilities wreak havoc on efficiency and your bottom line.
Alternatives to Fumigation
Mating disruption service is an alternative to fumigation, reduces reliance on pesticides and effectively limits seasonal spikes in insect activity. It's ideal for seed production, shell nut growers, grain storage, raw agricultural commodities and certified organic operations.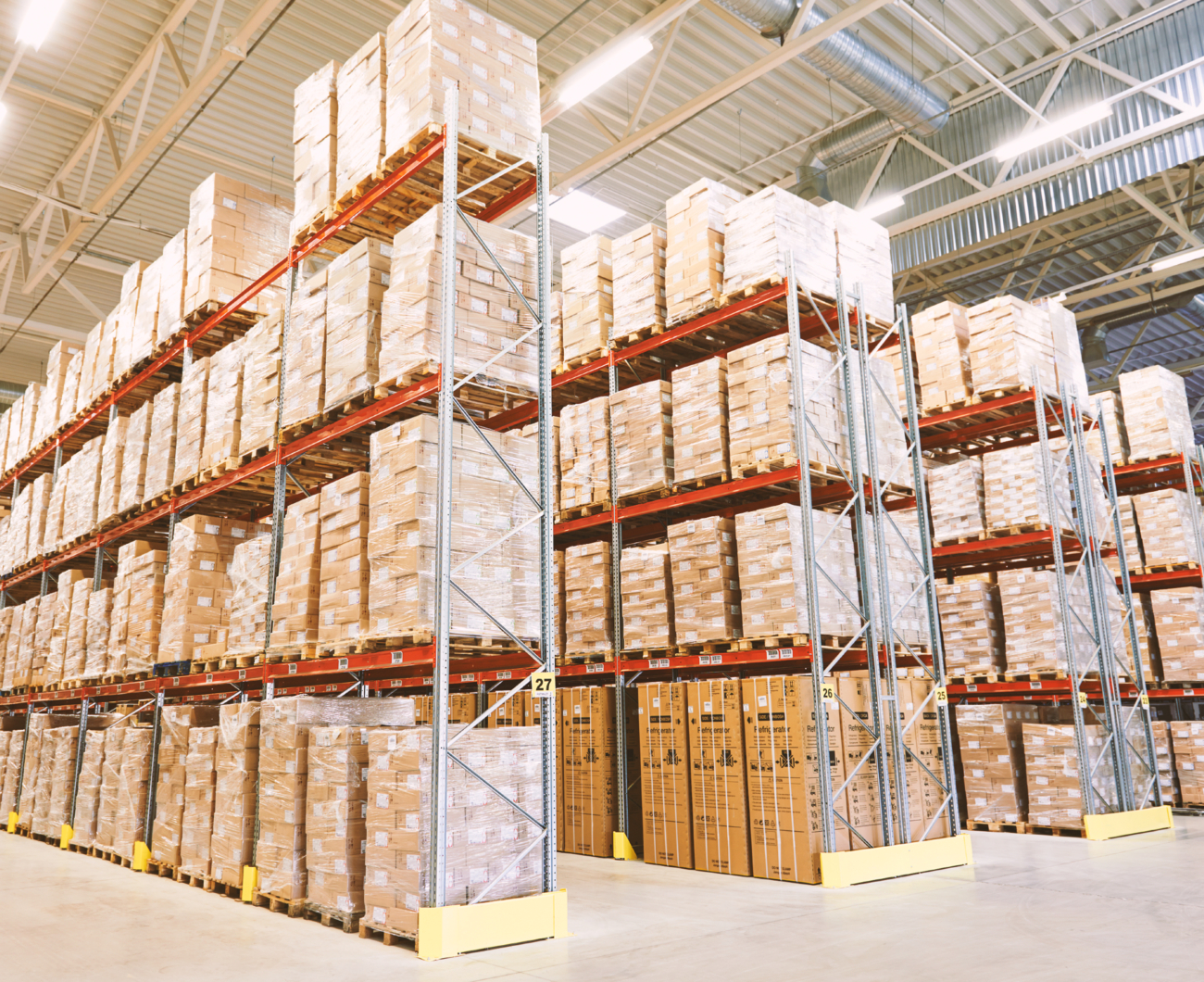 Education
It helps to have a storehouse of knowledge when it comes to managing the pests that invade your stored products.
Look For Larvae
Seek out the source of moth or beetle infestations by looking for crawling larvae in potential food sources.
Play Hide & Seek
Stored product pests can be found in box seams, between bags, and under liners or pallets. Indian meal moths often fly near infested products.
Eliminate Small Snacks
Stored food pests thrive in the smallest of food sources; spills that accumulate in floor cracks, equipment, hollow posts, and rack joints are particularly vulnerable, so look there for infestations.
Sprague Solutions
When it comes to fumigation, experience matters. Trust Sprague for railcar, container, warehouse, processing, flour mill, seed and grain storage fumigation services. We can fumigate on our site, or yours. And we'll do it right, to minimize its impact on the environment.

Fumigation Alternatives

Did you know you can reduce your reliance on gas fumigants and achieve equal or better results? Mass trapping, mating disruption and heat treatments all deliver good results without the environmental impact of traditional fumigations. A special combination of carbon dioxide, heat and phosphine can dramatically reduce the amount of gas required to deliver an effective treatment. Ask us about your options.

For some pests, we use industrial heaters to raise insects' body temperatures until they reach their thermal deathpoint. This method can be very effective in solving your insect issue without the use of chemicals.

Combined with longer-lasting prevention techniques, targeted insecticide treatments provide immediate relief for a wide range of ants, cockroaches, flies, spiders, stored food pests and wood destroying organisms.

ILTs are an efficient, non-chemical means to control adult flies. Providing 24-hour protection, they capture flies and prevent contamination of otherwise safe food and environments. Regular cleaning, glue board and annual lamp replacement ensure optimal year-round performance.

Prevent seasonal spikes in moth activity with this intensive pheromone trapping service. Aggressive lure placement and monitoring reduces the need for pesticides and diminishes stored product moth populations. Ideal for seed production, shell nut growers, grain storage, raw agricultural commodities and certified organic operations.

Sometimes it's as simple as eliminating food, water or shelter to prevent pest activity. Sprague has a detailed understanding of pest biology, experience and creativity, so trust our team to work with you to stop pests before they jeopardize health, safety and property.

This is an excellent way to monitor for stored product pests. Our experts study trapped insects for early signs that a new pest has been introduced, and where in the facility they've been spotted. We'll then analyze and observe trends to anticipate and prevent seasonal increases and measure treatment effectiveness.

Have an audit coming up? What should you do? Are you sure you're ready? Our experts will evaluate your situation, develop an action plan and verify your compliance. Make pest control the one part of the audit you don't have to worry about.

Having an expert opinion is critical when food safety, money, customers and your reputation is on the line. For pest prevention across a wide range of industries, Sprague's got it covered.

Trapping is a highly effective method for getting rid of rodents and insects. With a keen understanding of pest behavior and biology, our Sprague specialists rely on an arsenal of traps to monitor or eliminate pest activity.

This option allows for the use of non-residual insecticides by means of a ULV generator. Sometimes called "fogging", the treatment is effective on exposed insects. Insect growth regulators are often applied in this manner.
DIY Tips
Rotate stock and remove all out-of-code inventory. Sanitation is key to preventing stored product pests.

Find the infested product and get rid of the pest. Use this table as a guide.

By Jeff Weier & Pat Hottel, published in PCT Guide to Commercial Pest Management, Chapter 20: Pest Management in Food Plants: Dry Processing and Storage Facilities.

Dry and cool climates reduce the risks of a stored product pest infestation, as do proper food maintenance and inspections.

Temperature: Between 50°F and 70°F. The cooler the better.
Humidity: 15% or less. Consider air conditioning or dehumidification, if needed.
Food Rotation: Date products and use the "first in, first out" method.
Evidence: Inspect goods carefully for insect evidence before storing.
Quotes From Our Team
Sprague provides us with the tools, independence, flexibility, and support to be there for our clients in rain or snow.