Nothing is Standard When it Comes to Rodent Prevention
Poor sanitation practices are usually the number one reason behind a rodent or pest infestation in a commercial property. Investing the time and resources to properly clean and sanitize equipment and facilities is paramount to getting the upper hand on rodents and pests.
Noted rodent expert Dr. Bobby Corrigan says sanitation is pest (i.e., rodent) control and that rodent management programs should always be supplemented with site-specific analysis and not solely reliant on a "template" approach.
Corrigan says nothing is standard when it comes to preventing rodents in a food processing facility and the variableness associated with rodents makes managing them a challenge.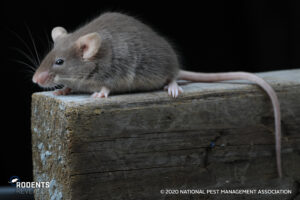 "With rodents, it is not enough to wait until an independent third-party auditor to show up and tell you where things stand," says Corrigan. "It is important for both parties to regularly review how the program is progressing and react accordingly to new threats or changes."
Why Sanitation is Important
Preventing rodents in commercial properties, especially those involved with food processing and distribution, retail grocery and food service, is an essential component of a client's overall food safety and pest management program. The harm a rodent infestation can cause to a food processing facility or restaurant is significant.
Property and facility managers, especially those engaged in food processing, distribution or food service, need to understand the importance of having strong sanitation protocols in place to meet ever more stringent regulatory and audit requirements.
The risks posed by rodents include spreading harmful diseases and bacteria including salmonella and E. coli to food and food preparation and storage areas. This puts employees and consumers at risk of exposure to potentially dangerous food-borne illnesses and your company in jeopardy of recalls, bad publicity, brand damage and failed audits.
Facilities that have their sanitation protocols in order are more likely to run more efficiently and successfully pass audits and are less likely to have rodent infestations.
Food processors need to understand the expectations and values of both their clients and suppliers when it comes to sanitation and food safety. Sanitation standards need to be followed up and down the supply chain.
What Is A Good Sanitation Program?
Poor sanitation practices – at any level or location – can be a detriment for your business on numerous levels. To ensure that a sanitation and cleaning program is doing its job, Sprague recommends the following steps:
Regular cleaning and sanitizing of equipment (inside, outside, above and below) to remove food particles that attract rodents and other pests.
Cleaning production floors, loading docks and storage areas where food waste can collect and attract pests.
Regular cleaning of floor and other drains where food waste and excess moisture can collect and attract rodents and a whole host of other pests.
Closely inspecting incoming shipments of food ingredients or finished product for signs of rodents.
Place exterior trash cans and dumpsters away from building entrances to avoid attracting rodents to building. Use exterior trash receptacles with tight-fitting or spring-loaded lids. Use self-contained, leak-proof compactors instead of dumpsters, or dumpsters with tight-fitting lids.
Be sure to empty exterior trash receptacles daily and regularly clean dumpsters to remove food waste build up.
Successful rodent sanitation practices are a shared responsibility of the facility and its management and maintenance staff, and the pest management professional that can lend its expertise to identify and make suggestions on how to eliminate sanitation "hot spots" that could lead to a rodent problem.
Discover The Sprague Difference
For more information on how Sprague Pest Solutions can assist you establish an effective rodent prevention or management program in your commercial property, call 855.805.0755.