Pest Management Solutions for Your Business
Spring has arrived across the western United States and the milder, above average temperatures many of Sprague's nine-state operating area are experiencing is giving pest activity a boost.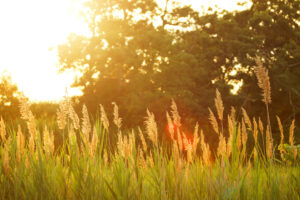 Warmer temperatures, longer days, increased moisture and mating cycles all contribute to the rise in spring pest activity, and Sprague is pro-actively working with business owners and facility and property managers to help them safeguard their facilities and properties from pest threats.
Early spring increased ant, rodent, stinging insect and fly activity has been observed as pests look to break out of their over-wintering behavior in search of food, moisture and new harborage locations.
What should business owners and facility and property managers do to spoil pests' spring break? Sprague Pest Solutions offers the following tips:
Schedule a Pest Check Up – Schedule time with your pest management service provider to conduct a thorough top to bottom interior and exterior inspection. Look for signs of pest activity as well as identifying deficiencies in the structural, cultural or management protocols that may have developed over the winter. Identify items needing corrective action and document what was done to fix any issues.
Seal Pest Entry Points – Winter weather – strong , rain, snow or ice – could have caused damage to screens, roofing materials and the like. Check roofs, gutters, window and door frames, screens, ventilation and utility openings, foundations and exterior walls for openings that could provide pests with an entry way inside. Fill openings with sturdy materials including caulk or sealants. Install door sweeps, air curtains or roll up style doors in loading dock areas to reduce pest access.
Keep Vegetation Trimmed – Overgrown vegetation provides an ideal harborage for a variety of pests. Keep shrubs and trees trimmed, and maintain an 18- to 24-inch barrier between vegetation and the structure. Tree limbs in contact with structures provide pathways, especially for roof rats, to explore roof areas in search of access points.
Eliminate Moisture Sources – Eliminate moisture sources that leave standing water adjacent to structures. Slope the ground away from the foundation for proper drainage and install gutters and downspouts to push water away from the building. Make sure you keep the gutters clear of debris to avoid moisture backup that can attract pests. Repair leaky faucets and sprinkler systems to eliminate excess moisture.
Stay on Top of Sanitation and Cleaning Protocols – Spring is a good time to do a thorough cleaning of your facility. Review your sanitation and cleaning protocols to make sure they are meeting the needs of your facility. Remove clutter in storage areas on both the interior and exterior. Deep clean under equipment that hasn't been moved recently and don't forget to clean in employee bathrooms, break and locker room areas.
Clean Drains – Keeping drains free of grease, oil and food waste build up is an important part of an effective pest management program. Maintaining good drain "health" will restrict pest access to an easy meal.
Invest in Training – Invest the time and resources to train and educate employees on new protocols, how to spot pests or pest conducive conditions, and how vital their role is in creating a pest-free work environment.
For more information on how Sprague Pest Solutions can help you protect your property or facility from pests this spring, call 855.805.0755.